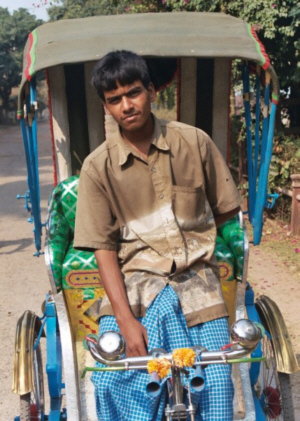 Purpose (Hindi)
Purpose (Bengali)
We believe that open and kind dialogue between people of different religions is beneficial for everyone, and in particular for the Christian. Our goal is to provide an arena for information about Hinduism that also presents the Christian perspective of religion and the uniqueness of the Christian faith as found in the Bible. We would like those who are spiritually open to be able to read, think, and explore Hindu Ideas in comparison and contrast to the Bible.
Our aim is to start at the very beginning point of discussion for those who do not know about Hinduism or about Christianity. The goal of this site is not to "close a deal" spiritually and make Hindus into Christians. The goal is to present Christian ideas and truths to Hindus and seekers and Hindu ideas to Christians in order to stimulate their desire to understand both Hinduism and Christianity better. The value of really understanding another religion or worldview is like the value of learning another language. Not only do we understand the world with a different grammar and vocabulary, but we also begin to understand our own first language better. SO it is our belief this pursuit will benefit everyone who comes here to read and to learn.
This Web site is designed to protect genuine thought and dialogue about Hindu beliefs and concepts for those who have a sincere interest. It is our aim to provide articles and topics of interest that are of a high quality. We want to present these ideas without being unnecessarily inflammatory. We are pursuing articles written by Christians who are qualified to speak to Hindus by having a good grasp of Hinduism themselves. We are also interested in articles written by Hindus that shows an accurate understanding of their views and of Christianity. We are interested in presenting ideas that have intellectual integrity and would be of interest to a person seeking spiritual understanding.